Vinyl Mermaid design finished, and ready for scoring via Threadless!
Vote "5" for it, and leave a comment if you like it. :D There's also an alternate color version in the link.
I have a new Threadless submission called "Bears n' Bears" that needs your vote!
If you If you like it, give it a "5" and hopefully it will be chosen to be printed!
Hipster Ariel 8.5x11
! I used copic markers for Ariel & watercolor for the bkg.
I got to participate in the Run For Your Lives Zombie 5k! It was muddy, fun, & scary! I survived!

Posted via LiveJournal app for iPhone.

Art galleries & music videos. (at Think Tank Gallery)
I'm currently at a music video set that BK is shooting. It's a pretty sweet set, and I get a chance to actually dress up for a Saturday night. Good times.
Posted via LiveJournal app for iPhone.


(How do I use this thing again? Where's the reblog button?)
I think I might start using this thing again? Maybe? I have to try and make a point to remember to do it.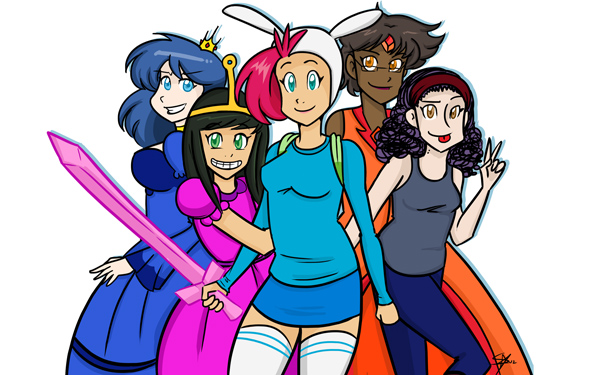 Detail: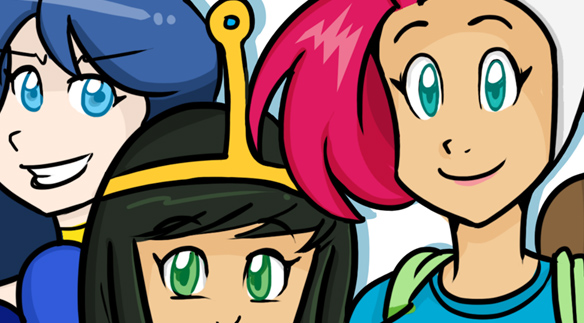 Donate here! $1 (or more!)
Sizes 1280x1024, 1600x1200, 1920x1080, 1920x1280 & Mac 2560x1600, and iPhone 640x960.
There will be an 8.5x11 signed print for this on sale soon! Keep an eye out for it at my
Etsy Shop.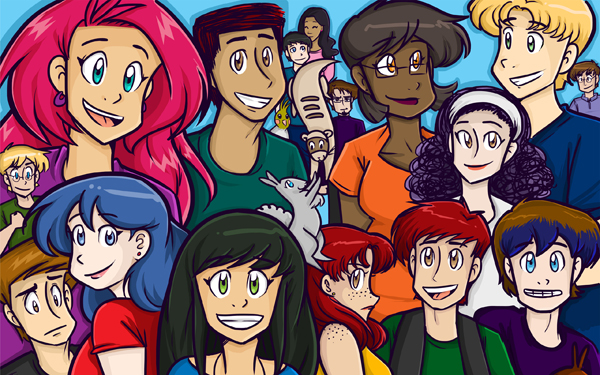 There's a new Donation Wallpaper for July! It comes in sizes 1280x1024, 1600x1200, 1920x1080, 1920x1280, 2560x1600, and iPhone 640x960. Donating keeps Candi Comics going if you'd like to help out.
I'm mostly making a living off of Candi now everyone! This is exciting, and I hope the site does continue to grow, and I'm able to work on even more projects for all of you. Thank you so much for your support! :D
There will also be an 11x17 Candi Cast poster for sale soon! Just waiting for the print shop to let me know when they are ready. I'll will make a post when those will be available.
In the meantime, there's still a bunch of art pieces, charms, posters, & prints available at the Etsy Shop.
If you like to see or own one of the previous wallpapers, the links and picture are in the "Wallpaper Thread" forum post.


Candi & Menjou Charms & Necklaces are for sale at my Etsy Shop. They are $6.00 a piece!
1" Acrylic Phone Charms dangle from a black phone strap. Attach it to your phone, or anything from zipper pulls to hand held game systems! The charms are completely waterproof, strong, and easy to clean if it becomes dirty.